STREET FANTASY
MELBA SAUCE
An extraordinary knack,
fruit of a worldwide practice,
for a successful fair,
a delighted audience
it's Melba at any prices!
Dressed with color,
a dash of dream and humour,
delivered by tricycle and stilts
with and without springs,
"Artists à la Melba"
brighten up your streets.
Served with music
adapted to your needs
some delicious recipe
to savour without moderation!
MELBA & COMPAGNIE
IS
A company of old monkeys.
Multidisciplinary artists,
from different backgrounds,
complementaries
united by a common desire
to perform for public enjoyment
but also for theirs.
Comedy and
dance in stilts,
interactive shows
in walkabout.
Existing shows
and characters
that can be combined at will
to create new forms
adapted to specific needs
of each event.
Fun for all and
every time a new adventure.
  Acidulous
    
    Brilliantly
 
  Confetti
 
     Dream
 
   Elegant
    
      Fairy
 
   Gaiety
 
 Humour
 
    Images
 
  Joyful
 
     Kitsch
 
   Lark
 
 Marionette
 
    Naughty
 
   Original
 
  Parade
 
   Quality
 
     Rainbow
 
    Stilts
 
 Tizzy
 
   Unique
 
     Vivid
 
 Walkabout
 
     Xmas
 
   Yippee
 
  Zappy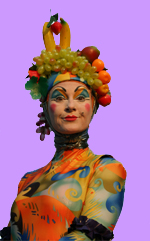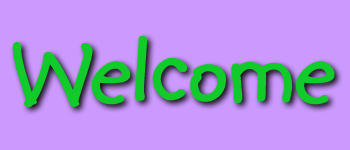 You are on Melba & Compagnie website, street shows, dance and comedy in stilts. You will find all kind of information on our shows, our partners and the life of the company! You can come back because it will always be in evolution. Some photos hide surprises, have fun!
  For two years we had a great adventure with the festival "Zaccros d'ma rue" of Nevers, training people from social centers on stilts, acting and puppetry and creating parades for the festivals 2009 and 2010  See photos 2009  See photos 2010 
  Now, we have in our drawers 15 pairs of beautiful stilts for initiation, training and coaching and The Color's are finally equipped with LED as Bazartouka (see Colorissimo) for night performance.
We have a new show named "La Belle Poule" and "Les Fées d'Hiver" have changed their wardrobe.
Have a good visit in this website, we hope you'll find what you are looking for.
Do not hesitate to contact us for more info...

Melba